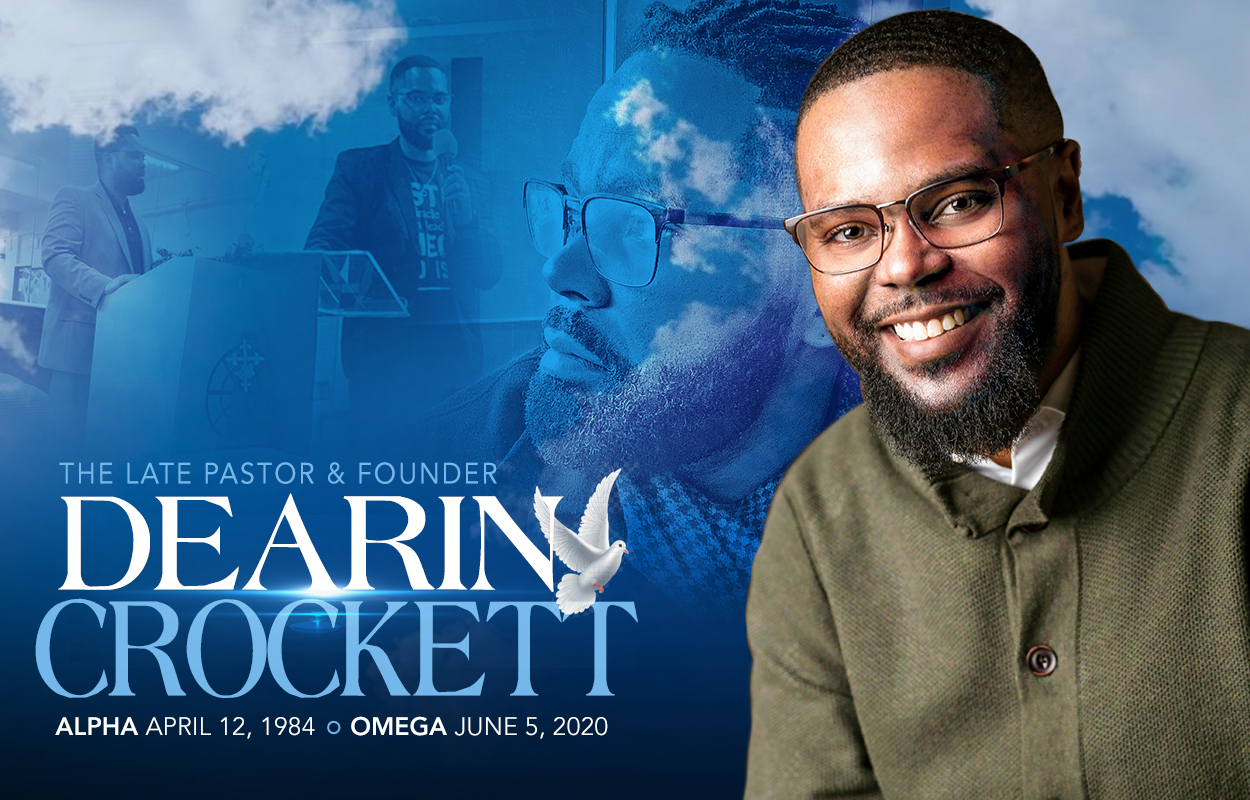 In honor of the life and legacy of our founder,
The Late Pastor Dearin L. Crockett
Pastor Dearin L. Crockett is a man of God who has a heart for God and a heart for God's people.
At an early age Dearin accepted Christ as his personal savior. Being raised in the church as a child the word of God was instilled in him so that he outwardly showed his commitment and dedication to the house of God and the work of the Kingdom. Ordained as a junior deacon at the ripe age of 10 under the late Evangelist Jesse Hendricks, and at age 13 a Deacon by Bishop Lenton Stevens, Dearin is no stranger to hard work and dedication to God and His people.
After graduating with his Bachelor's Degree in Communications, he moved to California and was ordained as an Elder in The Kingdom Church of Los Angeles, by Pastor John Brown. During this time, he served over the Christian Education department, worked in the Outreach/Evangelism Ministry, and served as an armor bearer working attentively under the tutelage of Pastor/Prophet John Brown.
As Dearin grew in God he knew he was called to pastor. He continued to pursue his education and earned his M.A degree in Christian Education and Pastoral Leadership. In efforts to be best equipped to serve God's people Dearin is currently enrolled in a Doctoral program at Grand Canyon University where he anticipates receiving his Ed.D in Education with an emphasis in Organizational Leadership.
In 2015 Dearin officially accepted his call to pastor and along with his wife under the direction of the Holy Spirit established New Covenant Faith Ministries in February 2016.